UPCOMING GIGS


Attila's latest book of poems, published December 2013
Click the image to go merchandise page with extensive list of books, CDs and T-shirts!


'ARGUMENTS YARD', ATTILA'S AUTOBIOGRAPHY, PUBLISHED BY CHERRY RED BOOKS IN SEPTEMBER 2015
Attila will be touring extensively round the UK and further afield to promote his autobiography from September. If you are interested in purchasing a signed pre-publication copy or organising a gig please contact attila@attilathestockbroker.com
The book will be available from all Attila's gigs, this website, the Cherry Red website, various other websites
and as many bookshops as will stock it!
Click to read more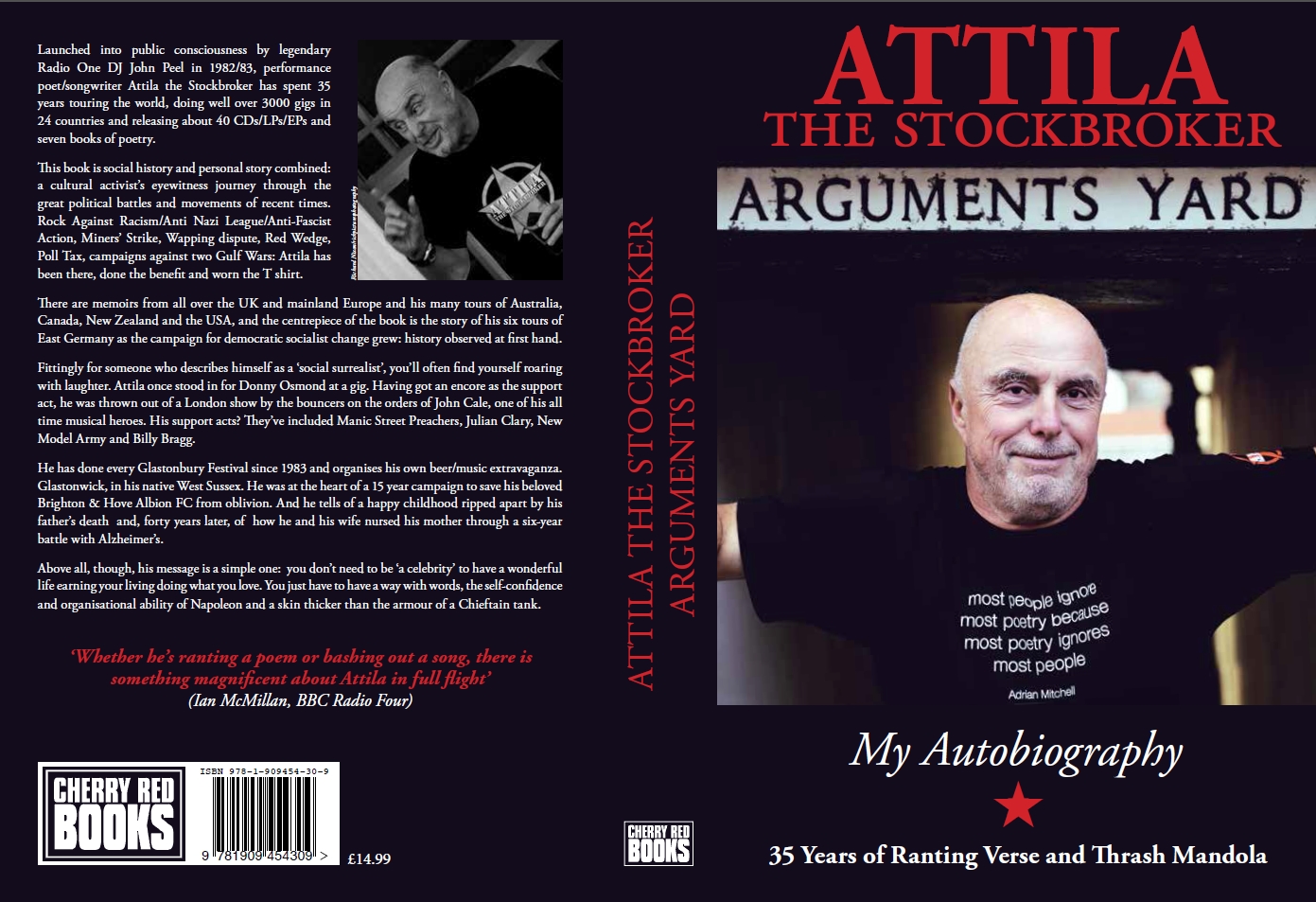 POEMS AND SONGS