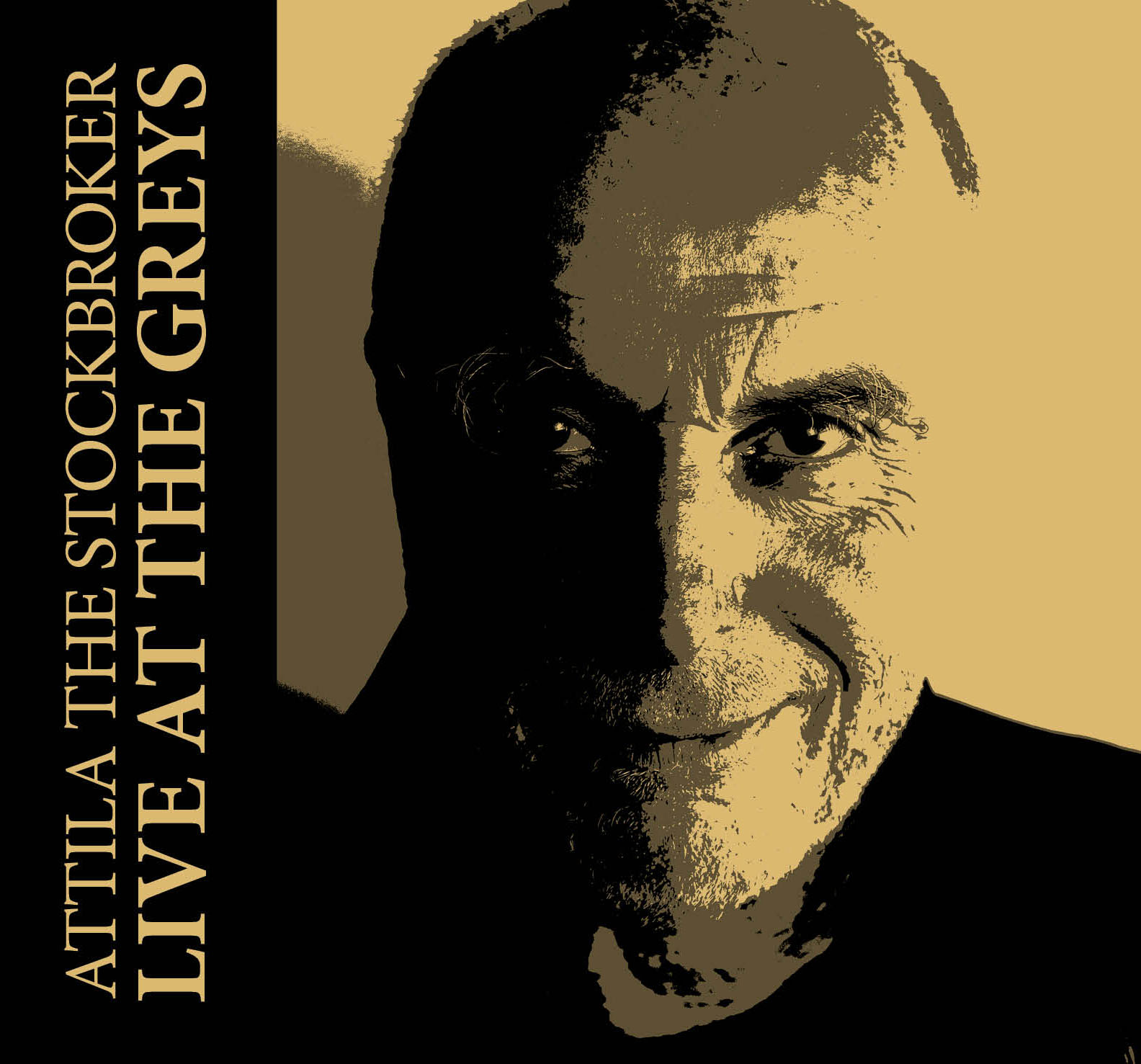 My brand new spoken word CD 'Live at the Greys' is out now. 17 poems, 2 songs. Great audio recording done in a brilliant Brighton music pub in front of a load of mates by Joel Carr.



Attila's latest book of poems, published December 2013
Click the image to go merchandise page with extensive list of books, CDs and T-shirts!


'ARGUMENTS YARD', ATTILA'S AUTOBIOGRAPHY, PUBLISHED BY CHERRY RED BOOKS IN SEPTEMBER 2015 - SIGNED ADVANCE COPIES AVAILABLE NOW!
Attila will be touring extensively round the UK and further afield to promote his autobiography from September. If you are interested in purchasing a signed pre-publication copy or organising a gig please contact attila@attilathestockbroker.com
The book is available at all Attila's gigs, the merchandise page, the Cherry Red website, various other websites
and as many bookshops as will stock it!
Click to purchase